Are you a foodie who knows good flavour? Welcome to mi Casa.
Hi, I'm Marylin, a recipe developer and cookbook author who inspires foodies like you with delicious recipes that work.
I'm also a busy mum of 2 and business owner (with a husband who's like a food critic), so I totally get that you need ideas on what to cook, as well as recipes that deliver on flavour, every time.
I run cookbook & supper clubs from my Sydney studio where we bake, share and eat together.
Every now and then (usually at Easter & Christmas) I release a limited edition assorted cookie box for you to share with loved ones, keeping the tradition alive.
Welcome to my Casa: a place for you to come together, cook, laugh, drink and be merry.
Looking for dinner ideas for tonight?
Busy and need instant dinner inspo?
Subscribe to my email list and get a free 5-day done-for-you meal plan including the recipes and shopping list: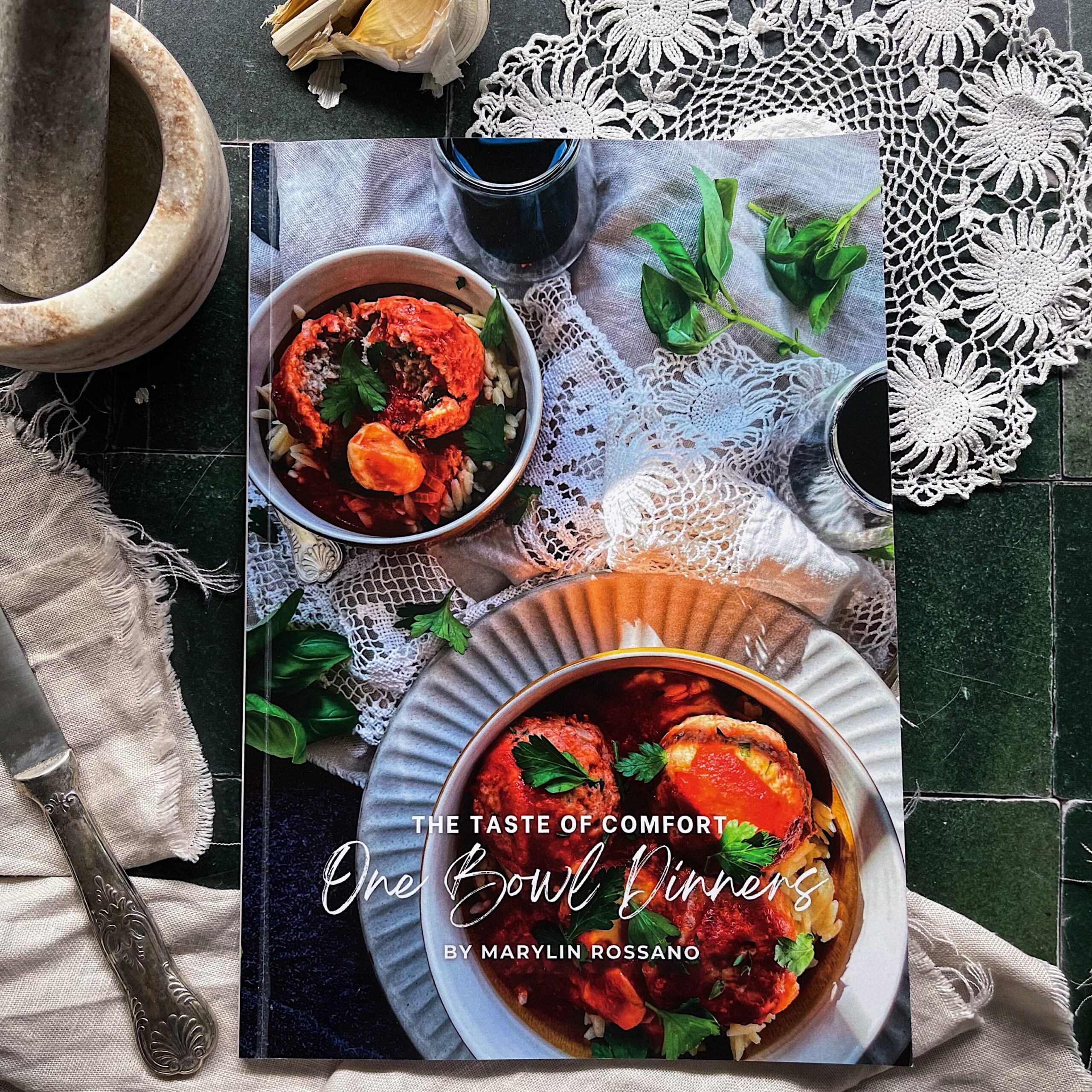 One Bowl Dinners
Dinner recipes created to be piled and eaten out of one bowl and enjoyed any night of the week
Delicious AF Dinners Cookbook
Meal ideas that will have you trying new recipes and flavours but not stressing out
Have a look when my next supper club events are on and join me and other attendees to cook, share & eat.
These supper clubs range from joining me and others to share a surprise supper I have curated for you to cookbook clubs where you bring a dish with you to share all the way to making gnocchi, dumplings and sweet treats together from scratch followed by eating the fruits of our labour. Have a look what I have planned… 
Grab yourself an assortment cookie box with my latest flavours and combos all handmade with the best ingredients. 
 Christmas in July assortment cookie box includes:
1x choc peanut brownie
2x baci kisses
3X lemon and poppyseed cookies
3X malt choc espresso cookies
3X salted tahini choc chip cookies
3X almond amaretto biscuits
Free pick up or have them delivered to you (Australia wide)
Busy and need instant dinner inspo?
Subscribe to get a free 5-day done-for-you meal plan including a shopping list: