Have me host a private dinner party experience for you. Or take a seat at my supper club! 
Hi, I'm Marylin, a passionate culinary explorer embarked on a journey that would become Rossano's Casa. With a heart full of flavours and a spirit as warm as a home-cooked meal, Rossano's Casa was born out of a deep love for food, a profound connection to multicultural heritage, and a world of culinary traditions.
The story of Rossano's Casa finds its roots in a family deeply committed to the art of cooking. From my mother's Venezuelan origins, with aromas of paprika and cumin, to my father's Syrian heritage, renowned for robust spices and zesty yogurt, my upbringing was a feast of exotic and delightful flavours.
In Rossano's Casa, you'll discover a taste of it all – simple, flavour-packed, fun, and proven foodie-tested recipes. Join my table to feast at my supper club in my Western Sydney studio or have me curate a food and tablescape experience for you and your dearest at your home. 
Wanting to host a dinner party at home? Make my menu here!
Subscribe to my email list and get a free dinner party menu and recipes: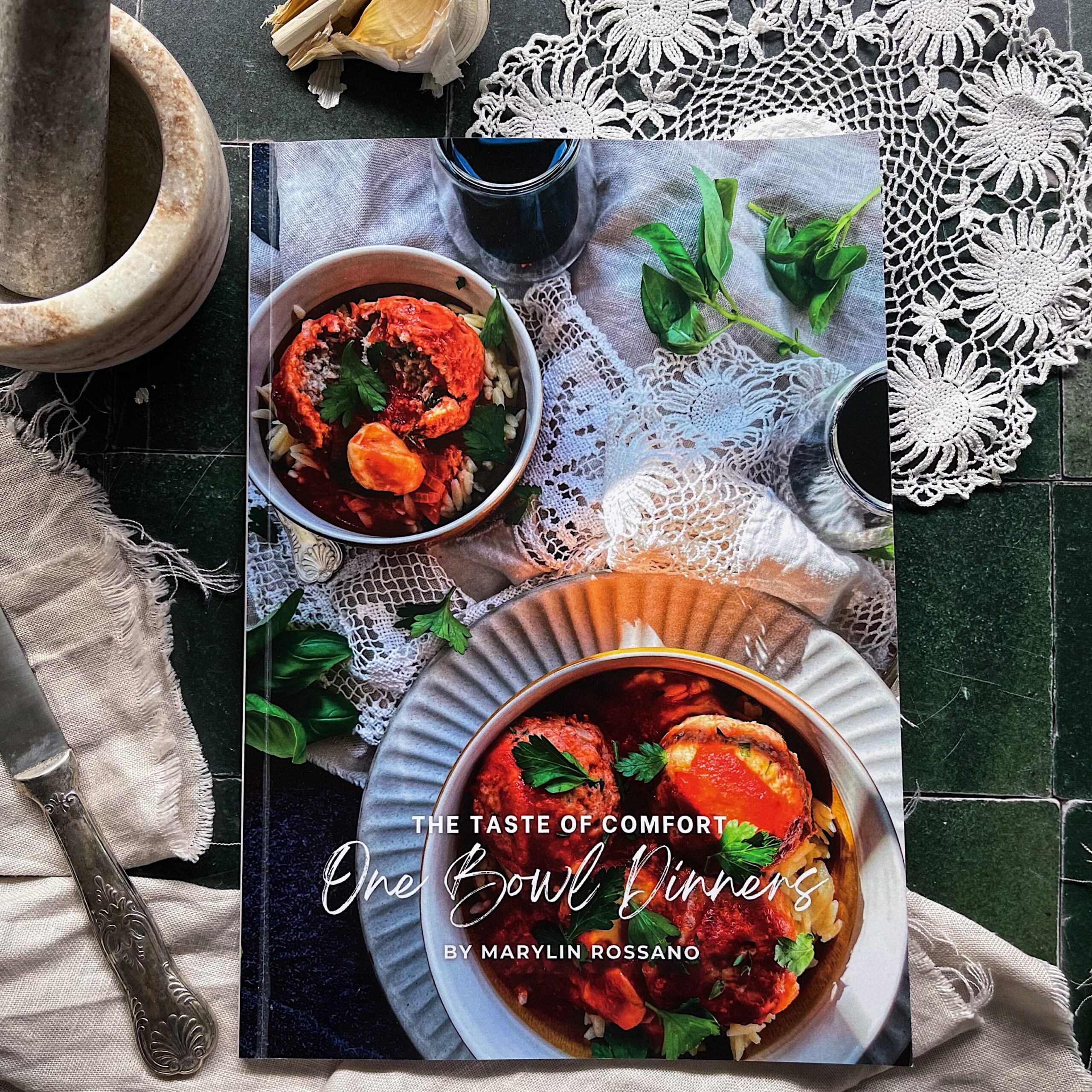 One Bowl Dinners
Dinner recipes created to be piled and eaten out of one bowl and enjoyed any night of the week
Delicious AF Dinners Cookbook
Meal ideas that will have you trying new recipes and flavours but not stressing out
Looking for recipe ideas?
Wanting to host a dinner party at home?
Subscribe to get a free dinner party menu: