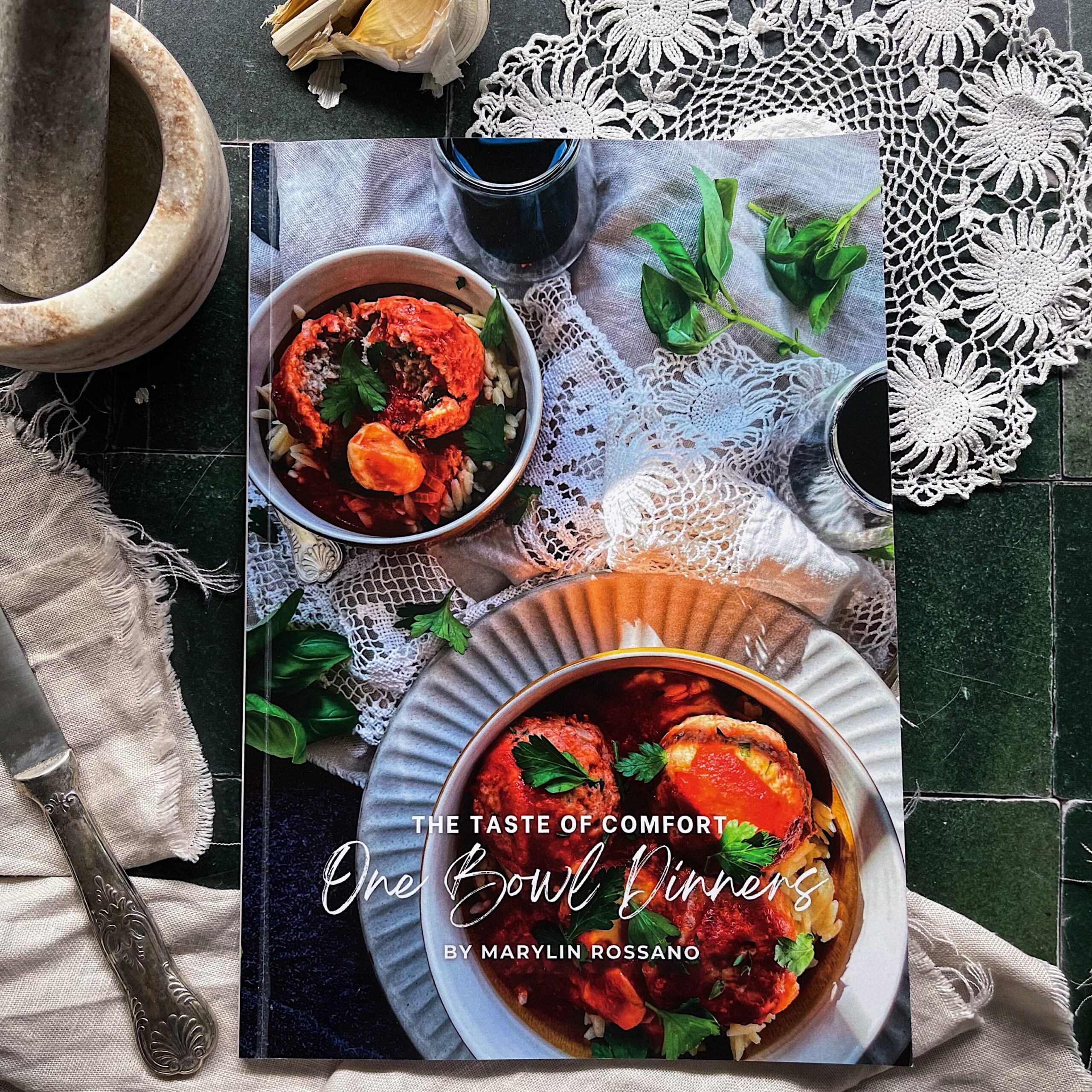 One Bowl Dinners Cookbook
Introducing my One Bowl Dinners Cookbook

The past few months I have been absolutely loving cooking a meal that gets piled into one bowl that I can eat on the dining table or curled up on the couch while watching some tv (Surely you do this too)?

I thought I would create some of my favourite meals that I have been enjoying lately and put it into this book for you to make and enjoy with your family.

This cookbook has 15 one bowl recipes from curries to kofta to stiry frys to a baked risotto. I have made sure each is full of flavour but also super easy to make.

The other thing I have added in this book is both stove top methods as well as slow cooker method if the recipe allows. I know how time poor some of us are (ha the joke I should say all of us) so I was very mindful of making sure if there was ever a way to help make a recipe even easier I added it in there.

These are perfect for family weeknight dinners as well as having people over on the weekend. I have added in tips and substitutions for all recipes in case you want to change things up or use up what you have in the fridge/freezer.

There is also an individual shopping list for each recipe, so if you are a meal planner you can quickly add and ingredients for a particular recipe to you shopping list without having to think and if you are a last minute cook then you can simply take a pic of the shopping list and rush off the the supermarket and get the ingredients directly from there to get this meal on the table.

I cannot wait for you to have a copy of this book and experience the flavours.


Much love,
Marylin xx
Introducing my One Bowl Dinners EBOOK

The past few months I have been absolutely loving cooking a meal that gets piled into one bowl that I can eat on the dining table or curled up on the couch while watching some tv (Surely you do this too)?

I thought I would create some of my favourite meals that I have been enjoying lately and put it into this book for you to make and enjoy with your family.

This cookbook has 15 one bowl recipes from curries to kofta to stiry frys to a baked risotto. I have made sure each is full of flavour but also super easy to make.

The other thing I have added in this book is both stove top methods as well as slow cooker method if the recipe allows. I know how time poor some of us are (ha the joke I should say all of us) so I was very mindful of making sure if there was ever a way to help make a recipe even easier I added it in there.

These are perfect for family weeknight dinners as well as having people over on the weekend. I have added in tips and substitutions for all recipes in case you want to change things up or use up what you have in the fridge/freezer.

There is also an individual shopping list for each recipe, so if you are a meal planner you can quickly add and ingredients for a particular recipe to you shopping list without having to think and if you are a last minute cook then you can simply take a pic of the shopping list and rush off the the supermarket and get the ingredients directly from there to get this meal on the table.

I cannot wait for you to have a copy of this book and experience the flavours.

Much love,
Marylin xx
Some frequent questions I get asked:
Do you need to be an advanced cook to make these dishes?
Time... Will these dishes take a whole day to make....
Absofuckinglutely NOT…. Most of the recipes are easy. There are a couple that are more for food therapy but I host cooking classes for those so we can make these together…
Will the family eat it?
I mean look guys I wish I could promise this but truth be told everyone has different likes and dislikes… In saying that you will definitely know what to swap, omit etc from my recipes. So long as I have taken the thinking out and inspired you to cook something amazing my job is complete…
Are there a lot of ingredients in your recipes?
Depends. Some do but the method is simple. I wish I could be that person that only uses 3 ingredients but I am not, I am all about flavour baby….
Here's what some of my community have to say about my recipes:
My husband said… that Marilyn goes alright with her recipes… I think you have added a few years to my marriage
– Linda
Usually at least one of my kids or hubby will turn up their nose at a dish, so this will definitely make an encore appearance soon.
– Mel
Such a great recipe!!! Second time in a month and gets better and better Marylin Rossano!!
– Hernan
Busy and need instant dinner inspo?
Subscribe to get a free 5-day done-for-you meal plan including a shopping list: